Give a tax-deductible gift to help us train effective Christian ministry workers.
If there's one thing the past few years has taught us, it's that perseverance in Christ through various struggles is key to ministry growth. As a college committed to training ministry workers for faithful, long-haul Christian service, we believe that developing character is inseparable from deepening our knowledge and ministry skills.
But developing character is never an easy road. I recently caught up with one of our continuing students, Hennie Niemand.
"I started at Trinity in mid-2014 and the first semester was good, and even though I didn't apply myself as much as I should have, I passed everything. The next semester… I failed Greek. Then the following semester I did less units, but I was struggling, not just with studies but with a lot of sin. In 2016 I tried to do one or two units but very quickly I… left College."
Hennie was dealing with an online gaming addiction.
"I used gaming as a distraction – from my problems, from my conscience, and from God. But my desire to work in ministry was still there so I decided to slow down on the academic side and… undertook an MTS apprenticeship from 2017 to 2018."
Hennie returned to Trinity.
"First semester 2019 I did two or three units. I did Greek and passed. Second semester was going well… until I slid back into gaming. And the gaming makes the other things worse… it's like a negative cycle. By September 2019 I [withdrew] again from studies; it was at that time that my girlfriend (now fianceé) encouraged me to see a psychologist. [T]he diagnosis came in February 2020 that I have ADHD."
Despite his diagnosis and treatment, Hennie needed something more…
"I was serving in Youth and had a major argument with my youth pastor about something trivial. I left and went to the beach, read my Bible and prayed. I realized that I was waiting for this pill to make all the changes and wasn't allowing the gospel to speak into my life. I decided then to let God [and] his Word have authority in my life."
In 2021, Hennie again commenced studies with Trinity.
"By God's grace I'm getting there. [Academic Dean] Grant and [Registrar] Eleanor have been so great in helping me plan out a course that I can get through. Trinity has given me a lot of chances and a lot of time over coffee with lecturers and in pastoral care groups. So many hours have been spent helping me over the years, for what at the end of 2019 looked like no result. But to be welcomed back again, I'm so grateful."
Hennie has persevered by God's grace, which he has experienced through reading and reflecting on the Bible, through mentors, his fiancée, and his learning at Trinity. He will take these lessons in perseverance into his ministry
Our fundraising target for our General Fund this year is $625,000, so we need your help. Your tax-deductible donation will help train men and women for Word ministry in all its variety.
There is a desperate need for strong churches committed to making disciples of all nations. Raising up Christian workers is a team effort where many people play different roles – prayer, acting as an 'ambassador' for the College, and financial support. Please consider prayerfully how you can partner with Trinity to continue our ministry of training future Christian workers. Call our Development office on 08 9228 9067 if you'd like to discuss your options.
I grew up in a Christian home knowing a lot about God and Christianity but not actually believing. Knew all the Sunday school answers; knowing just enough to pass but not actually interested in it. When I came to Christ, I chose Trinity to study, and I'm so glad I did! The staff and faculty have been so helpful.
When you give to Trinity, you may not see the immediate effect of giving your money, but God knows how he's growing his kingdom. I'd like to say thanks to anyone who has supported and continues to support Trinity because someone has to keep the lights on. I haven't been keeping the lights on; I just get here, so thank you to anyone who has.
Hennie Niemand (BTh)
Feel free to donate securely online through PayPal
PayPal allows you to make either one-off or regular donations to our General Fund.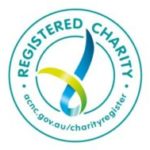 Click the dropdown to see each fund's details and bank account number if you'd like to give to them directly.
Please mark your name clearly in the details and send an e-mail notification to help us promptly identify your donation and send your receipt.
General Fund
Your donation to this fund will assist to cover the cost of training students for Word ministry and will be used where needed most in the general operations of the College. This is a Public Ancillary Fund.
BSB: 086-006 | ACC: 730 449 707
ABN 32 577 345 953 (tax deductible)
Library Fund
Your donation contributes to providing students and people in the mission field with essential resources in the Trinity Library.
BSB: 086-006 | ACC: 560 085 401
ABN 70 006 203 227 (tax deductible)
Building Fund
Your donation to this fund helps us with essential building maintenance and development of College facilities to the benefit of our students.
BSB: 086-006 | ACC: 560 097 779
ABN 70 006 203 227 (tax deductible)
Trinity Investment Fund
This has been established as a 'future fund' for the long-term health and wellbeing of the College, and potential major projects that may come along.
BSB: 086 006 | ACC: 320 948 909
ABN: 31 194 765 965 (tax deductible)
To give by phone, call our Development Office on 08 9228 9067 with your credit card details and we will assist you in making your donation – whether it be a one-off gift or a regular donation by means of your credit card.
Feel free to complete the printable donation form below and mail it with your donation to us at:
Development Office
Trinity Theological College
PO Box 115
Leederville,WA 6902
"I am currently studying for my MDiv. My wife Diana and I have two children,…
8:30am – 5:00pm
Mondays to Fridays
Closed on public holidays