Trinity Equip is a two-year non-degree program taught by women, equipping women to be confident and capable in volunteer ministry.
The three components of the program are:
Monday morning classes during school terms consisting of 8 units covering Bible-handling, teamwork, leadership and pastoral care skills.
Practical ministry component in partnership with your local church or ministry organisation.
Individual mentoring support.
2024 applications open soon. Contact us on the 'Please send me updates' button below to join our mailing list to stay informed.
Trinity Equip is designed for anyone involved in or planning to be involved in volunteer ministry in their church or ministry organisation.
Teaching the Bible – Gospels
Biblical Theology – The Big Picture
Teaching the Bible – Old Testament
Pastoral Care
Teaching the Bible – The Epistles
Gospel and Evangelism
Systematic Theology
Leadership
Trinity Equip classes will be conducted at Trinity Theological College in Leederville with the practical ministry component as various local churches.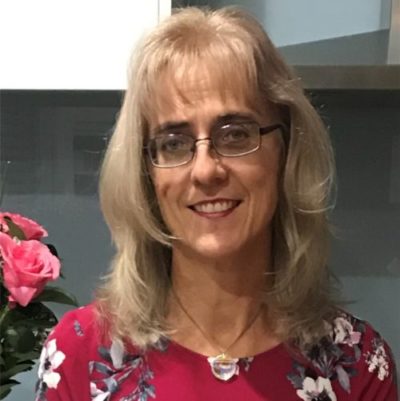 "Being eager to learn about the Bible for myself, I enrolled to study for my Graduate Diploma of Divinity through Trinity following recommendations from others in my church who have gone before me. I love the people, the course work and how much I have learnt in the time I have been here. It is a fantastic environment where God's word is at the forefront of studies and the staff encourage not only a good understanding of God's word but who God is and how we might best serve Him. My aim is to be better equipped in my understanding of the Bible and who God is to enable me to better minister to women and evangelise them."
Adrienne Wright (GDDiv student)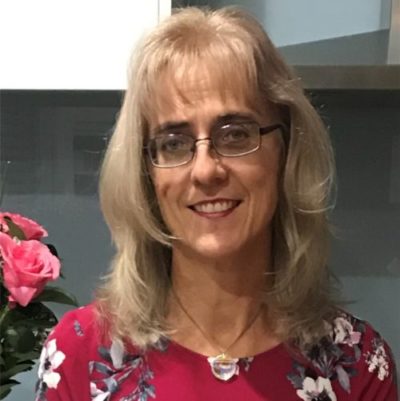 "Being eager to learn about the Bible for myself, I enrolled to study for my Graduate Diploma of Divinity through Trinity following recommendations from others in my church who have gone before me. I love the people, the course work and how much I have learnt in the time I have been here. It is a fantastic environment where God's word is at the forefront of studies and the staff encourage not only a good understanding of God's word but who God is and how we might best serve Him. My aim is to be better equipped in my understanding of the Bible and who God is to enable me to better minister to women and evangelise them."
Adrienne Wright (GDDiv student)
"Trinity trains pastors and leaders who are faithful to God's word, preaching Jesus Christ and him crucified."
Betty H
"Trinity's focus is to glorify God and to participate in the building of his kingdom by equipping his people to share the gospel of Jesus Christ. "
Eleanor L
"The ministry of Trinity graduates in our area has been a blessing, as has the teaching at Trinity in Town courses."
Dean and Annette P
"I believe in Jesus, his church, and training leaders…and Trinity supports this."
David S
"Trinity equips students to handle the Bible carefully making sure they are always ministry-minded as they learn about God's word."
Daniel L
"I value the thorough training in Word ministry that students receive and the high calibre of lecturers teaching the students."
Colleen M
"I have benefited greatly from my time studying at Trinity and want others to share the blessings, and I want to see the gospel multiply across Perth and beyond. I value Trinity's Word-based, gospel-focused, Christ-centred teaching and training."
Cohen W
"I'm committed to seeing gospel ministry grow in WA; Trinity is ensuring this happens."
Clare D
"Trinity gives students faithful Bible-based preparation for a variety of ministries."
Brian F
"Trinity seeks to bring glory to Jesus whilst working hard to equip God's people so that others may hear and obey the gospel."

Adam L
"Trinity trains pastors and leaders who are faithful to God's word, preaching Jesus Christ and him crucified."
Betty H
"Trinity's focus is to glorify God and to participate in the building of his kingdom by equipping his people to share the gospel of Jesus Christ. "
Eleanor L
"The ministry of Trinity graduates in our area has been a blessing, as has the teaching at Trinity in Town courses."
Dean and Annette P
"I believe in Jesus, his church, and training leaders…and Trinity supports this."
David S
"Trinity equips students to handle the Bible carefully making sure they are always ministry-minded as they learn about God's word."
Daniel L
"I value the thorough training in Word ministry that students receive and the high calibre of lecturers teaching the students."
Colleen M
"I have benefited greatly from my time studying at Trinity and want others to share the blessings, and I want to see the gospel multiply across Perth and beyond. I value Trinity's Word-based, gospel-focused, Christ-centred teaching and training."
Cohen W
"I'm committed to seeing gospel ministry grow in WA; Trinity is ensuring this happens."
Clare D
"Trinity gives students faithful Bible-based preparation for a variety of ministries."
Brian F
"Trinity seeks to bring glory to Jesus whilst working hard to equip God's people so that others may hear and obey the gospel."

Adam L
8:30am – 5:00pm
Mondays to Fridays
Closed on public holidays