Advancing in Research for Ministry
Advanced academic study to do research at a higher level.
These courses involve advanced academic study for theology graduates seeking to advance their knowledge in a specific area through research.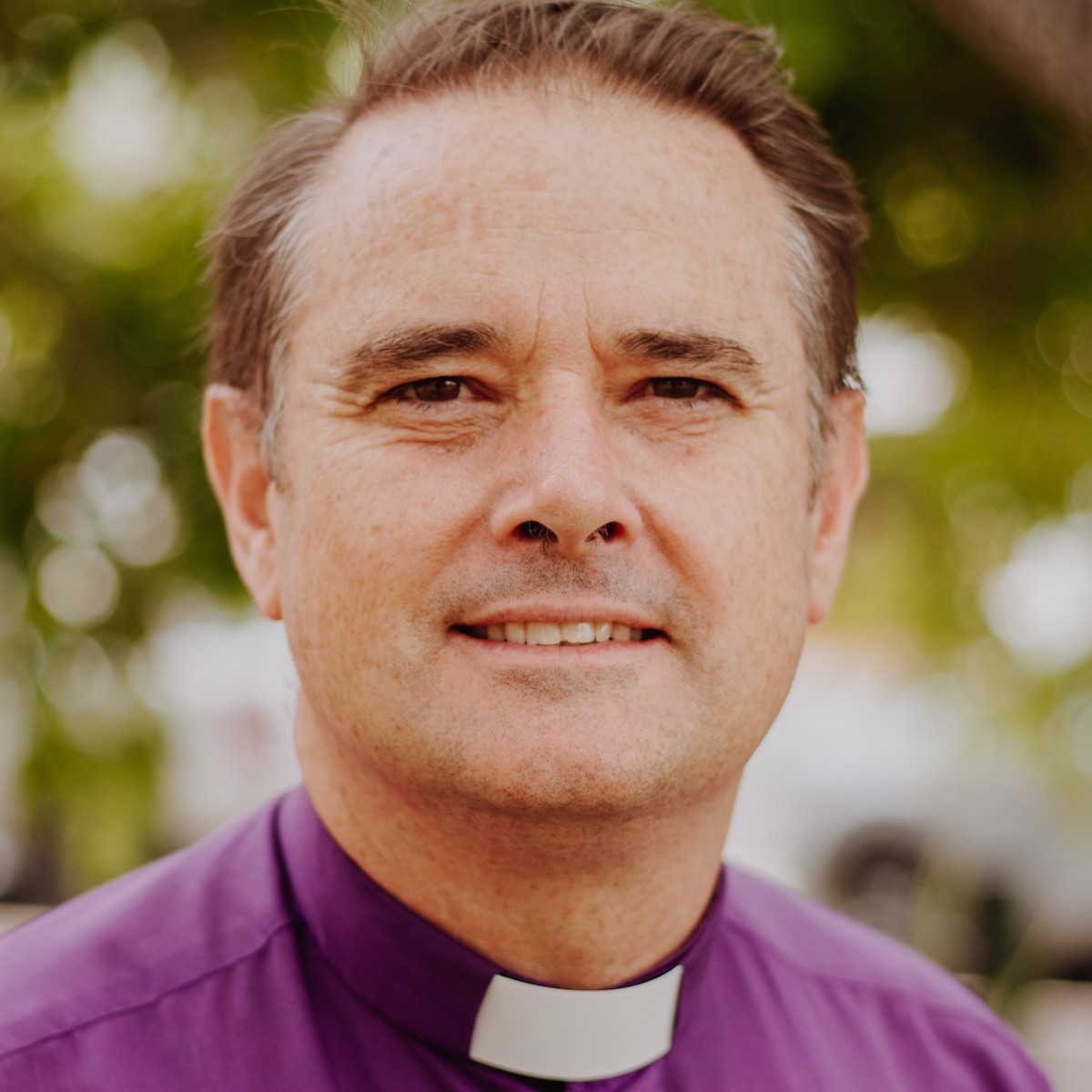 I have benefited in a number of ways by studying at Trinity. I have appreciated the exercise of that part of my brain that can get neglected in pastoral ministry, that of critical academic thinking. I have found my study a stimulating and invigorating break from my pastoral responsibilities. Continuing study has sharpened my abilities to assimilate and express information with faithfulness and clarity, as well as considering other view points. Perhaps the most significant benefit has been enhancing effective communication of majestic and timeless Gospel truths. This remains the central reason and objective for serving in pastoral ministry. I am very grateful to the staff of Trinity for helping this ministry.
Peter Grice (MTh)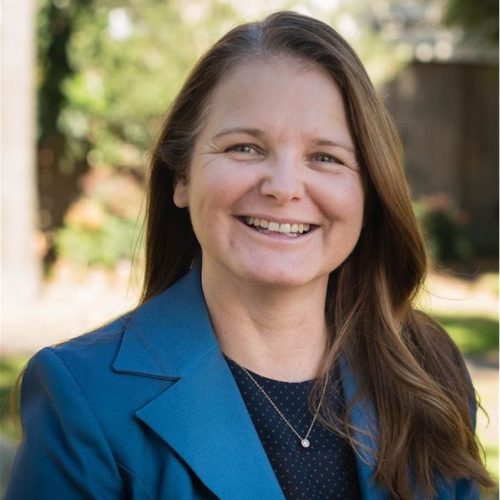 "I work in the city with City Bible Forum meeting with workers and helping them see how God is at work in their employment and how he opens their eyes to what he is doing.  Our evangelistic activities are great for stimulating conversations with non Christians and looking at the Bible with them.
Whilst at Trinity I enjoyed serving and fellowshipping with other gospel-minded students. The lecturers were generous with their time and took gracious care of students. It was a privilege to sit under the teaching from godly, high-calibre lecturers who imparted their love for the Scriptures and who were amazing at answering questions; they really know their content and are also great with pastoral applications."
Léni McMillan (BTh)
These courses provide the ability to articulate the gospel and teach God's Word at an advanced level.
Our research courses are designed to further equip Theology graduates for teaching ministries through research in one area of specialisation. We offer supervision in the areas of Old Testament, New Testament, Theology, Hebrew language, Reformation Studies, and Church History.
As an affiliated college of the Australian College of Theology, Trinity Theological College is approved to deliver the following courses of the ACT (CRICOS 02650E). This means your qualification will be internationally recognised. It also means that FEE-HELP is available to eligible students. Details of the ACT Units we offer at Trinity are listed here.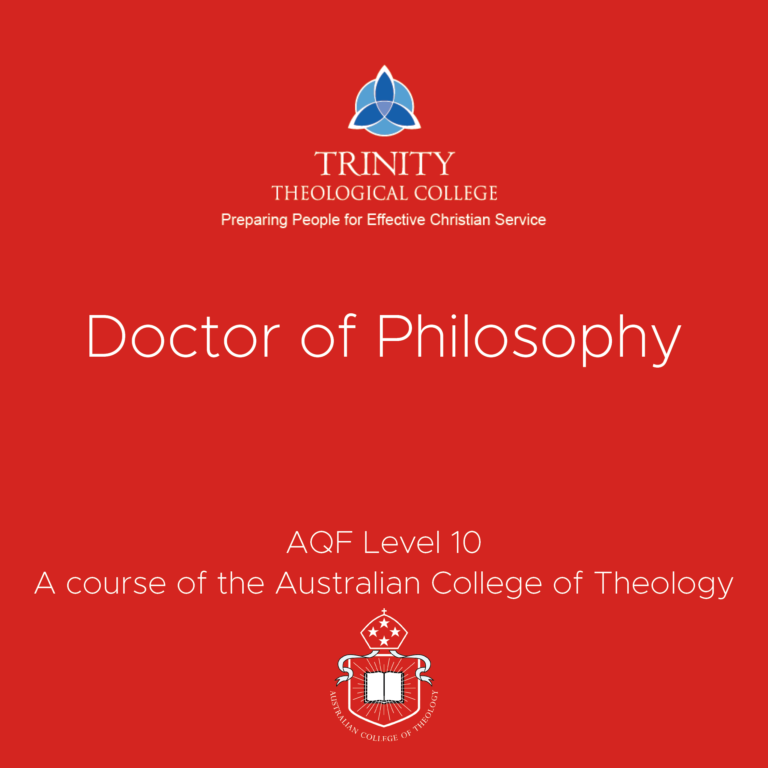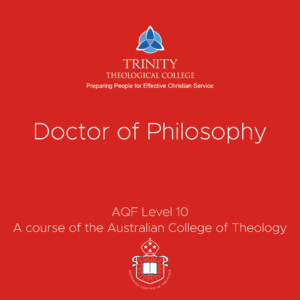 This demanding research doctorate offers candidates the opportunity to extend their knowledge and understanding whilst making a significant contribution to a specific field of theological endeavour.…
At Trinity Theological College, we welcome, teach and support students from a range of denominations, cultures, and countries who, like us, pray that all people might "know the only true God and Jesus Christ."
We believe enrolling as a full-time student is the surest way of laying ministry foundations that will last. Your education will take place in a community of prayer, fellowship, and service with staff and peers. Face-to-face classes, easy access to your lecturers, the library, and study desks will help you reach your academic goals.
At Trinity we seek to foster a loving, worshipful community where we are all spurred on in faith. Free time in the student lounge, weekly community lunches, chapel services, Pastoral Care Groups, and doing missions together give you the opportunity to build life-long relationships and great support networks.
"I value the thorough training in Word ministry that students receive and the high calibre of lecturers teaching the students."
Colleen M
"I have benefited greatly from my time studying at Trinity and want others to share the blessings, and I want to see the gospel multiply across Perth and beyond. I value Trinity's Word-based, gospel-focused, Christ-centred teaching and training."
Cohen W
"I'm committed to seeing gospel ministry grow in WA; Trinity is ensuring this happens."
Clare D
"Trinity gives students faithful Bible-based preparation for a variety of ministries."
Brian F
"Trinity seeks to bring glory to Jesus whilst working hard to equip God's people so that others may hear and obey the gospel."

Adam L
"I love the quality of theological education provided by Trinity"
Andrew M
"Trinity's lecturers teach with clarity and are very supportive of the students. Trinity has a great reputation sending out graduates into all areas of ministry."
Beryl S
"I value the thorough training in Word ministry that students receive and the high calibre of lecturers teaching the students."
Colleen M
"I have benefited greatly from my time studying at Trinity and want others to share the blessings, and I want to see the gospel multiply across Perth and beyond. I value Trinity's Word-based, gospel-focused, Christ-centred teaching and training."
Cohen W
"I'm committed to seeing gospel ministry grow in WA; Trinity is ensuring this happens."
Clare D
"Trinity gives students faithful Bible-based preparation for a variety of ministries."
Brian F
"Trinity seeks to bring glory to Jesus whilst working hard to equip God's people so that others may hear and obey the gospel."

Adam L
"I love the quality of theological education provided by Trinity"
Andrew M
"Trinity's lecturers teach with clarity and are very supportive of the students. Trinity has a great reputation sending out graduates into all areas of ministry."
Beryl S
8:30am – 5:00pm
Mondays to Fridays
Closed on public holidays