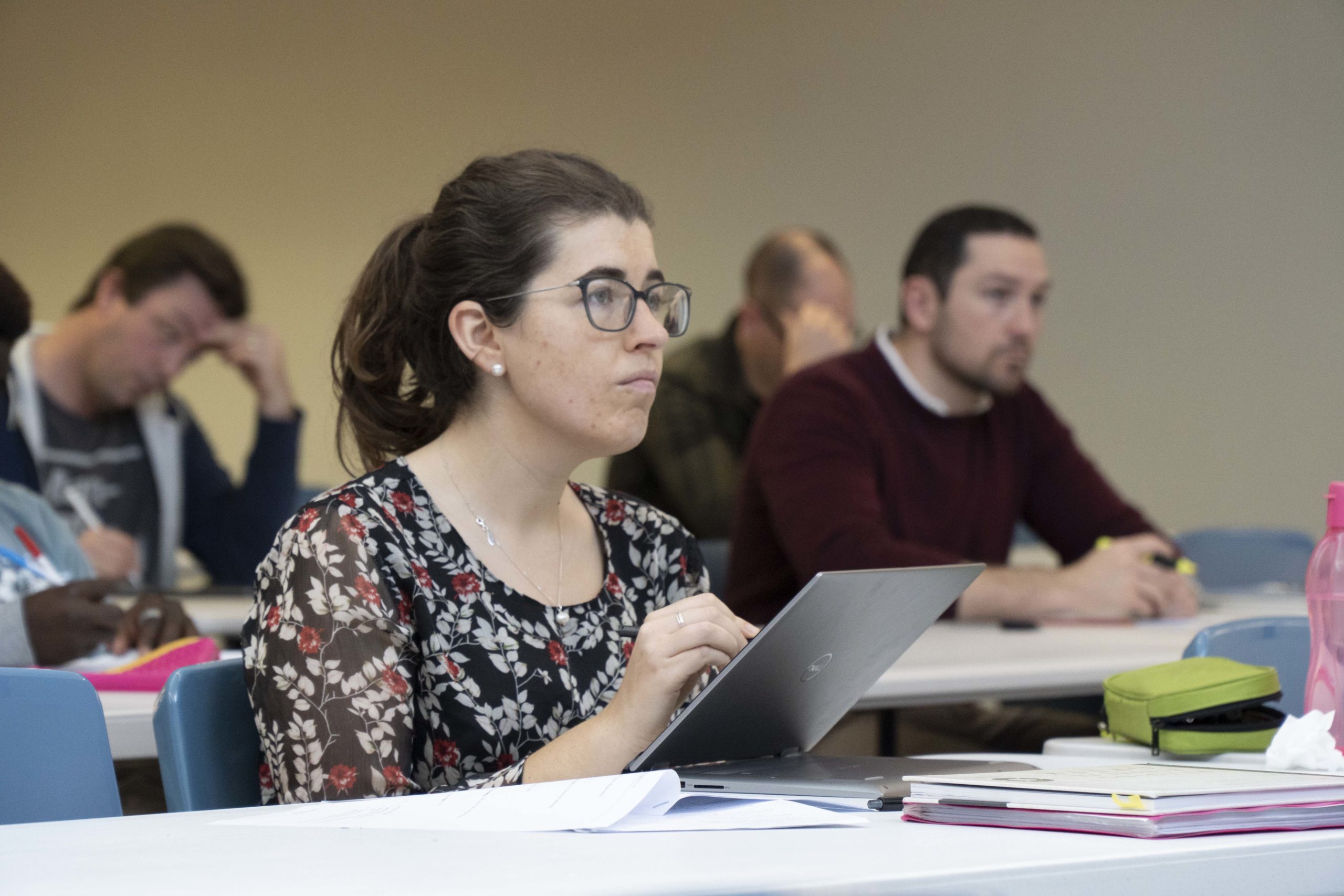 Learning That Changes Your Life
Jacinta Patterson is a Master of Divinity student at Trinity. We asked her to share some thoughts about her studies.
"Completing my first semester at Trinity has exceeded my expectations of what College would be like. In contrast to my university studies, actually being required to attend classes in person was a shock to me but has been really beneficial, along with the lecturers actually caring about us and how we are going. I have found myself recommending Trinity to people with great confidence since I have started here, whether that be the night classes or the diplomas and degrees.
"I was not looking forward to learning Greek, however in God's mercy, it has been enjoyable to see much hard work paid off when you can translate a sentence! As Dan [Cole] consistently (and helpfully) reminds us, "It's all going to be OK". I have enjoyed the various units this semester which have solidified some foundations and stretched me in different areas. I have walked away from one semester at Trinity with a deeper conviction that the God of the Old Testament is the same God as the Father of our Lord Jesus Christ and with a clearer picture of how the cross of Christ and his coming return is the overwhelmingly brilliant and totally appropriate fulfillment to the Old Testament promises. I'm looking forward to digging deeper in the years ahead.
"Another surprise has been meeting heaps of students I didn't already know from churches that I hadn't heard of who are on about the Lord Jesus. I have rejoiced to see my knowledge of the evangelical network of vocational ministry workers and churches in WA grow in my time at Trinity. In the hecticness of life and study I have really been wrestling with the idea that God intends everything for my sanctification. The sovereignty of God is one of my most loved doctrines and yet my attitude often does not reflect the truth of this belief when I'm in the valley. I think this semester has helped to persuade me of what I know and so I'm praying that the semester ahead is one where I lean into what God is doing to sanctify me, rather than run from it."
Jacinta Patterson
MDiv Student