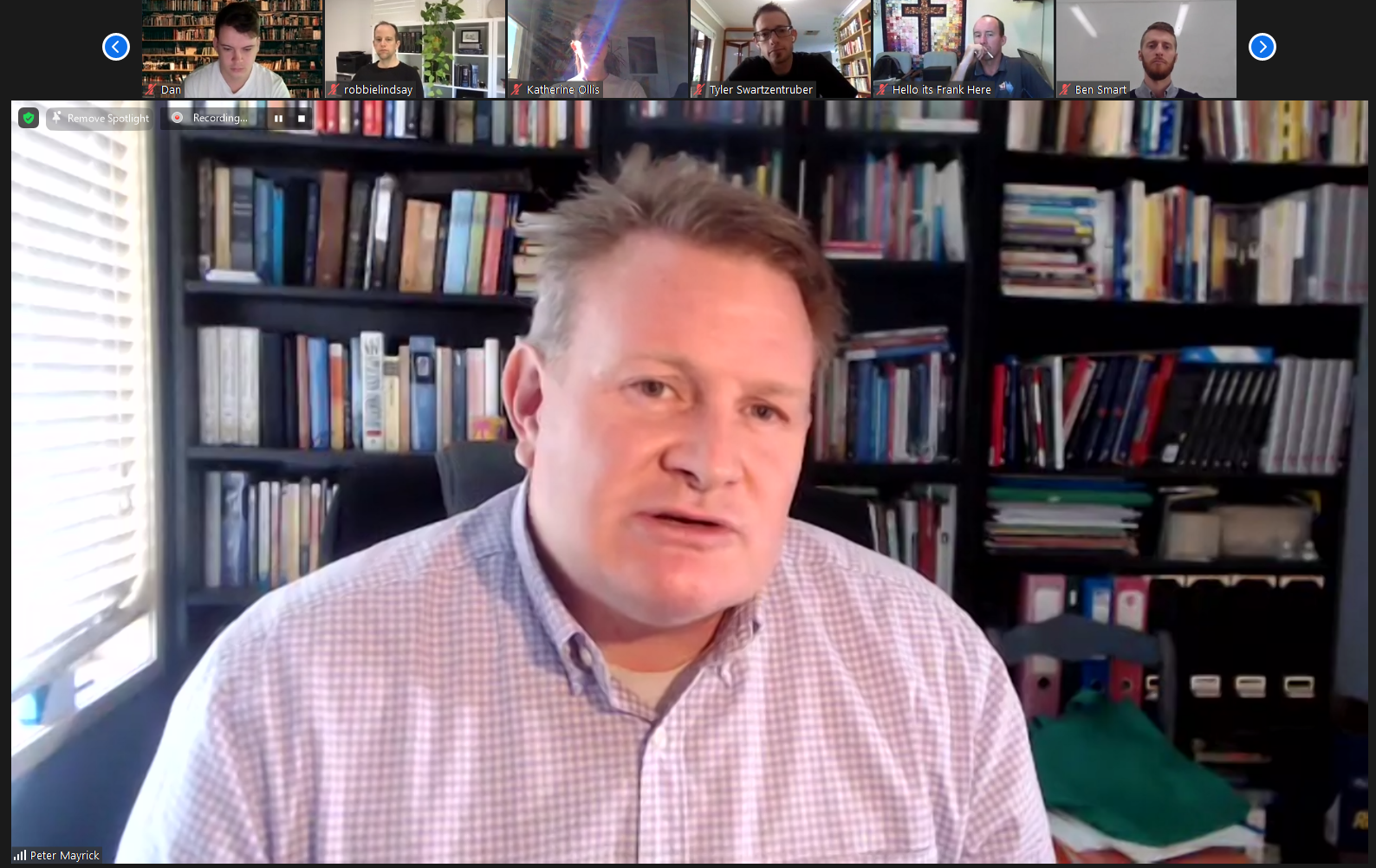 In his letter to the church in Ephesus, the Apostle Paul draws a picture of the body of Christ, with each part doing its work to build the whole body to maturity. It's a beautiful picture, and a slightly daunting one for those tasked with equipping the body to that end.
At a recent Ministry Matters day, alumni and students of the College gathered over Zoom to be equipped ourselves in one  practical skill to help us in the task: coaching. Peter Mayrick, from the Centre for Ministry Development at Moore College, Sydney, joined with us to think through the value of coaching in our ministries and to guide us through a coaching tool. By the end of the day, we were starting to get the hang of our newly learned skills in break out rooms.
While Zoom certainly has its limitations, this mode of gathering allowed us to be joined by alumni from as far as Singapore, Karratha and Albany. We enjoyed hearing interviews with a couple of graduates, along with catching up with peers in small groups (albeit while we were meant to be on task!). I'm looking forward to part 2, coming up at the end of May: delegation.
Amy Stopher
Trinity Alumni