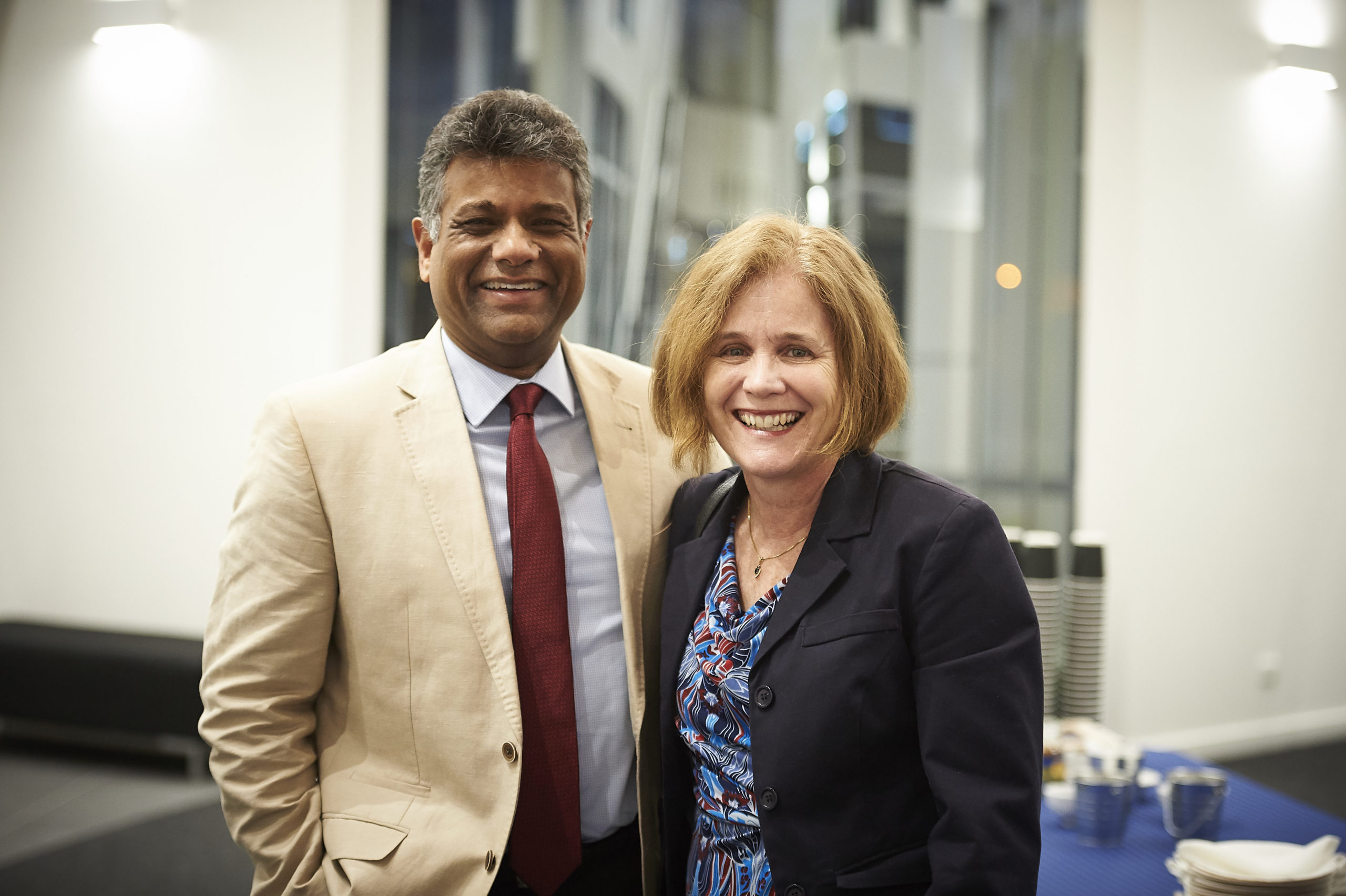 Former Trinity Council member and current Trustee, Kanishka Raffel has been elected as Archbishop of Sydney, the first person from a non-European background to hold the position.
"I'm humbled and somewhat daunted by the responsibility given me by the Synod," Archbishop-elect Raffel said. "We believe that the Lord works through his people — both in making this decision and in enabling the Archbishop to fulfil his role. Like every Christian, I gladly trust in Jesus."
Kanishka has been the Dean of Sydney for six years, previously leading St Matthew's Anglican church in Shenton Park, Perth for 16 years.
"Globally, Anglican Christianity is ethnically diverse and our multiculturalism in Sydney mirrors that. I'm glad that our Diocese reflects the changing ethnic make-up of our cities and values the participation of Australians of all backgrounds in our church life together. Our team of Bishops is almost equal part Asian-background and Anglo. That is contemporary Australia."
To the Synod, he said, "You have elected a weak servant, and you too, are but weak servants. But we have a mighty Saviour – full of grace, sovereign, sufficient, supreme; having the supremacy in all things so that through him God was pleased to reconcile all things to himself by making peace through his blood shed on the cross. If I can make a pledge it is this – to stand at the foot of the cross, weak, dependent and forgiven, and from there to seek to serve, as he enables."
We reached out to Kanishka and he has this message for the Trinity community:
"It's a privilege to continue as a Trustee of Trinity, and a joy to pray with you all for the work of the College and the progress of the gospel as graduates take up positions of service around the State and the world. The pandemic has only served to bring into crystal focus the urgency of the proclamation of the gospel of God's grace in Jesus to a world that is in bondage to decay. Thankfully, God is not on mute, Jesus is not in lockdown, the Spirit is with us and the Word is not chained! I'm deeply thankful to God for all that is being undertaken at Trinity for the building of the Lord's church."
Portions of this article first appeared on the Sydney Anglicans website www.sydneyanglicans.net